Be Honest
Strive to be honest in our interactions and deliverables
Be Professional
Exude professionalism in all aspects of business
Deliver
Keep the promises made of services and products and only make claims that can be delivered upon
Quality
Efficiently produce work to the agreed specifications and of high quality
Appreciate
Value customer trust and appreciate the worth of their time
Be Ethical
Treat customers, their data and equipment ethically
vious
Next
Our Core Values reflect who we are as both individuals and members of a team. These values guide our business decisions and interactions with clients, partners and each other. To us, being true to our Core Values is critical to the type of success we labour to achieve each day.

If at any time we fail to be version of ourselves that our clients or partners deserve, we hope for nothing less than candid feedback.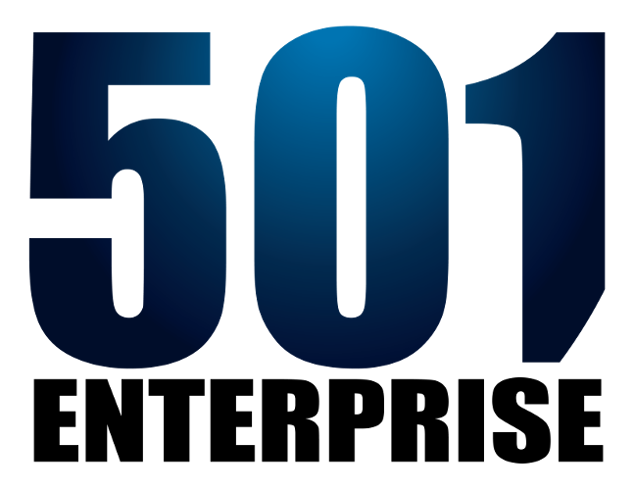 In September of 2011, 501 Enterprise was officially launched from the foundation of a successful company trading as MATRICAL PRO (est. July, 2008 by Carl Evelyn) . Key partnerships and agreements with renowned international solution providers established as MATRICARL PRO were transferred to 501 Enterprise.
As MATRICARL PRO grew to become 501 Enterprise, operations also expanded to improve the quality and capacity of service available to our early clients. The company continues to widen its catalog of ICT services and solutions to meet challenges and leverage the opportunities available to our clients.
The name 501 Enterprise signifies our vision of being further reaching while affirming the company's "Belizeaness".
11
Key Partners
12
Years of Operation
17+
Networks Protected
65+
Hosting Clients
Information Security
Information security is a key consideration in the selection and delivery of our products and services. We encourage our clients to see the value of protecting their privacy and the confidentiality, integrity and availability of their personal and business data.
We recommend making backups of files and documents, using a good anti-virus on all devices, enabling multi-factor authentication, and using a trusted password manager.